Oftentimes with remodeling and landscaping projects, the homeowner is dissatisfied because the finished work wasn't what they envisioned. Stress can mount. Time and money can be wasted. Frustration and disappointment can result. ENVISION 3D helps avoid this by ensuring that your contractor really knows your expectations and that you get exactly what you wanted (and paid for).
HOW ENVISION 3D HELPS

Just as you see on Property Brothers, home design and remodeling TV shows, ENVISION 3D digitally translates design ideas into a realistic, fully-detailed 3-dimensional model, as well as detailed drawings, of each project. You become an active participant in an enjoyable remodeling process, communicating, visualizing, and creating together with your contractor. You will find the results indispensible in every phase of your project.
Prior to selecting a contractor . If you choose to use ENVISION 3D prior to choosing a contractor, our services can enable you to do an objective, "apple-to-apple" comparison of candidate contractors and their bids.

Planning and designing. Once your project has begun, ENVISION 3D provides collaborative tools for use throughout the entire process with all members of the remodeling/construction team. Use our renderings to quickly and easily explore design concepts (yours or the contractor's or the architect's) and provide confidence that your design is attractive, possible and practical--prior to construction. Go from a rough sketch to a detailed blueprint. Fully define the design, and optimize aesthetic appeal and feasibility. Once the design is "final," we can provide the data needed for more accurate materials estimations.
Construction. Many homeowners find the actual construction phase is where headaches can really begin, as many unforeseen challenges and details must be resolved throughout this stage. Or perhaps you simply change your mind about what you want. This is a key area where ENVISION 3D can help. We quickly help you visualize options and decide on the best solutions. It's certainly easier (and far less expensive) to make changes to a digital model, or virtually, than to the actual construction. And this not only prevents the headaches, but in the long run, saves time and money and minimizes change-orders.

Even if you are a "do-it-yourselfer," empower yourself by using ENVISION 3D to make your project a pleasure and obtain professional results that you will love!

ENVISION 3D uses your specifications (e.g., our measurements and photos; a simple sketch giving basic dimensions; a detailed blueprint) to create state-of-the-art, photo-realistic, computerized renderings; even 3D "virtual tours" of the entire project space. We use Chief Architect 3D CAD software, an extensive database, and combine our engineering experience and capabilities, as well as landscape and gardening expertise. We offer:
To-scale, dimensioned, layouts (up to Arch "D", 24" x 36")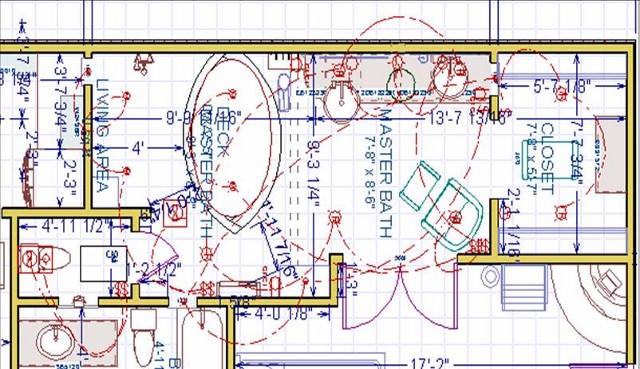 Permit-ready complete construction blue prints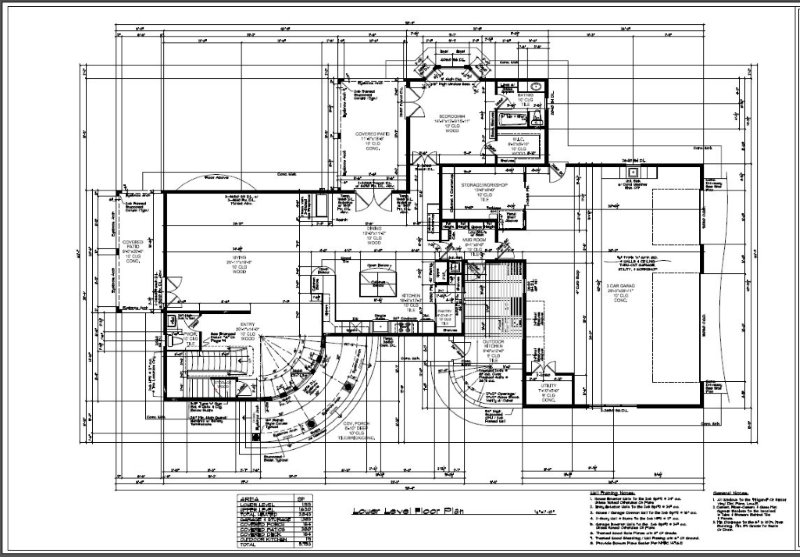 3D renderings (unlimited camera views; cross-section/elevation views; doll-house views; and full overviews)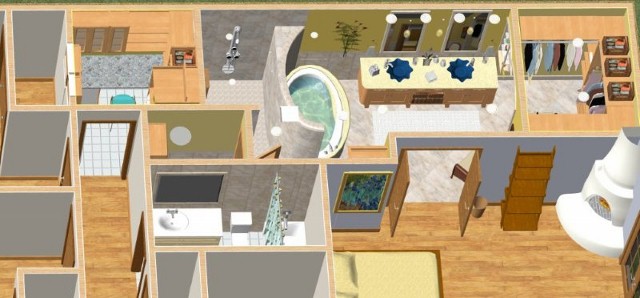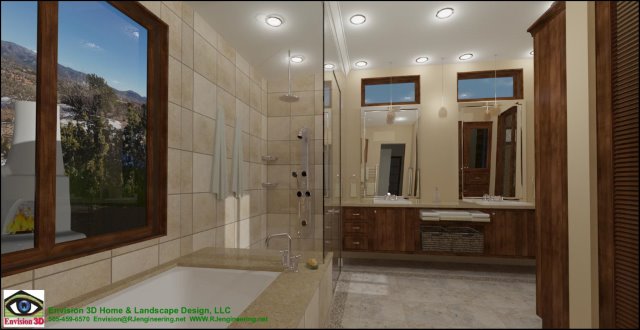 This is a rendering - not a photograph!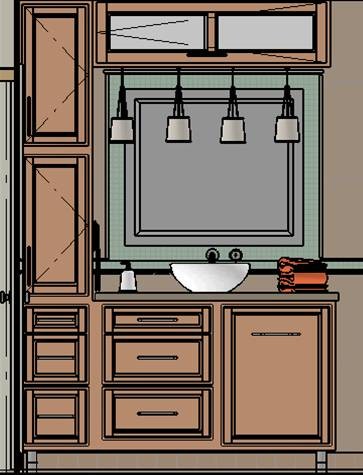 3D View Rendering - 3D renderings that enable you to see the actual views out your windows, from your porch, etc., - before they are built!
| | |
| --- | --- |
| View Through Upstairs Addition Windows | View From Deck |
Views Through Great Room Windows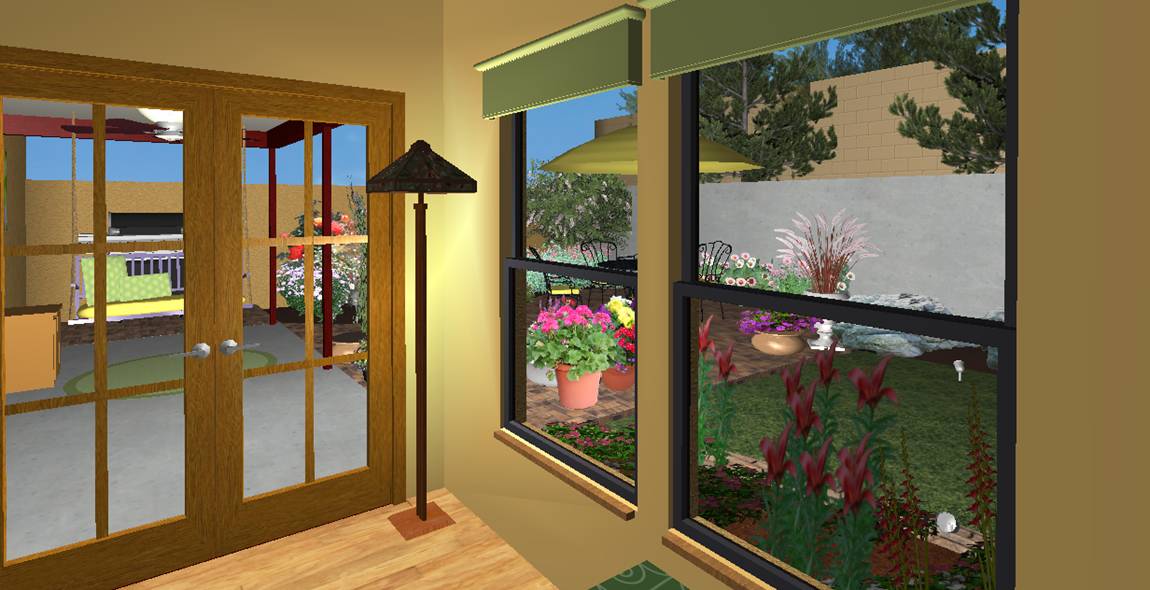 Black & white renderings for "idea sketching"-- ideal for you to sit down and brainstorm with interior designers/suppliers in selecting and laying out aesthetics, or to sketch for major additions for rendering.
3D "watercolor" renderings -- Perfect for artist-like drawings for advertising, Parade of Homes magazine presentations, etc.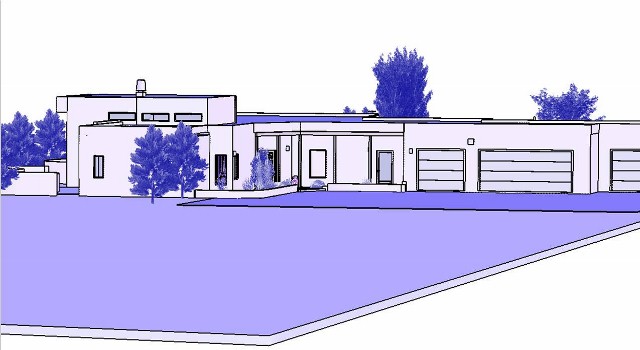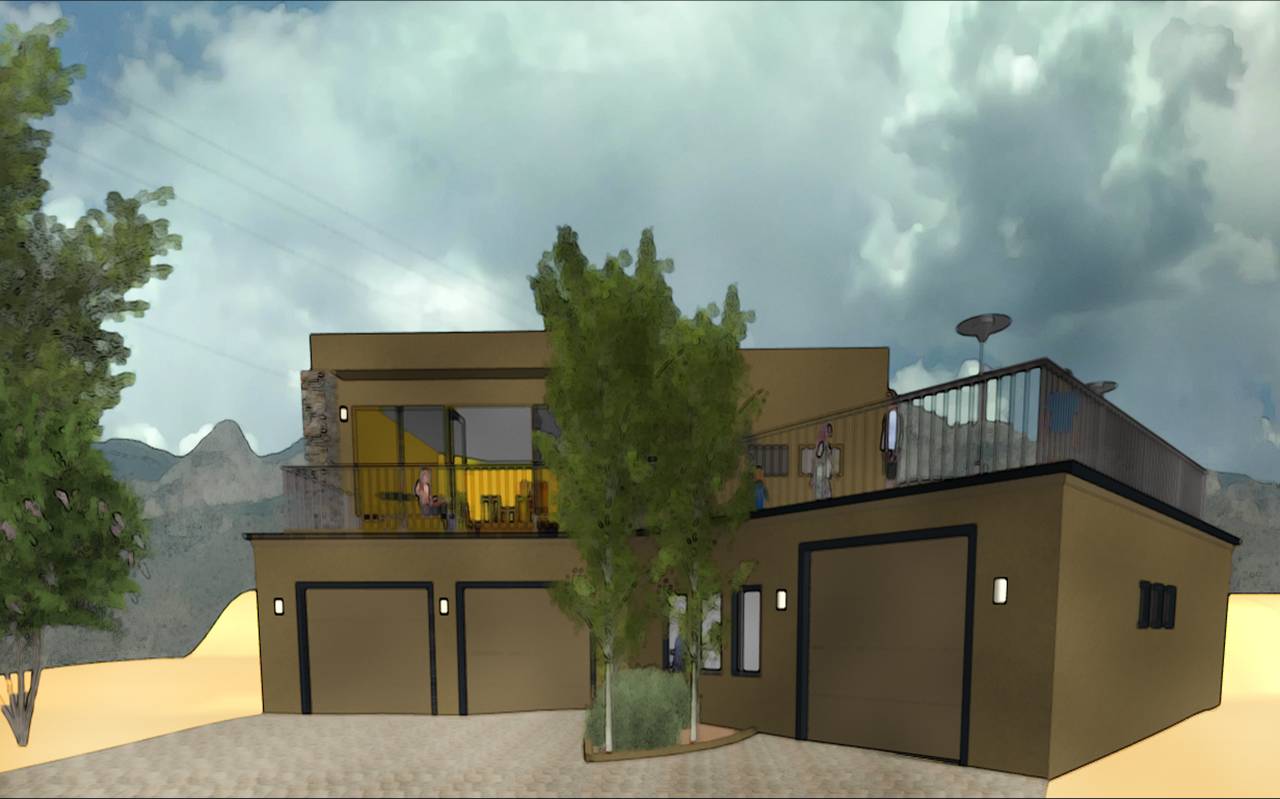 Inclusion of your specific design features, materials, and colors (e.g., for walls, floors, cabinetry, counters, lighting, appliances/furnishings, doors and windows, cabinetry, etc.) using comprehensive manufacturer/name-brand databases.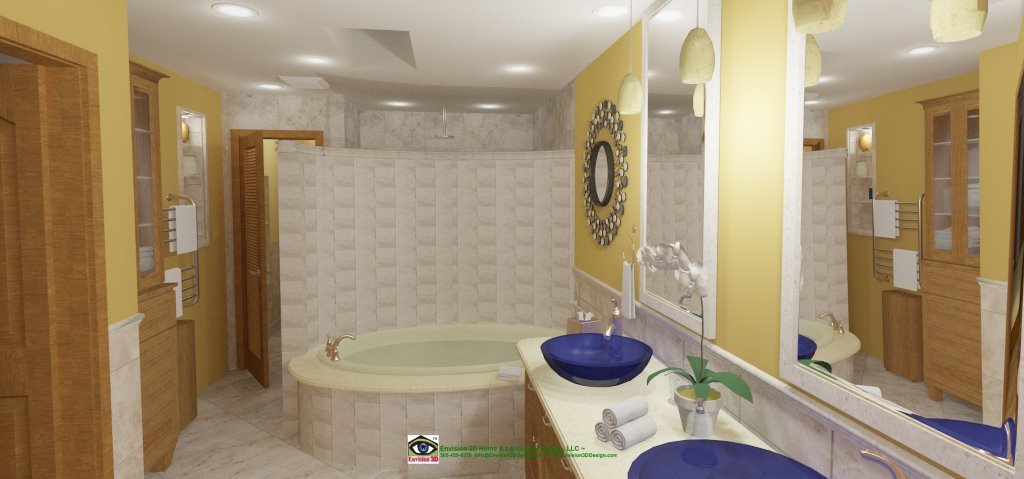 A model of your entire home and/or landscape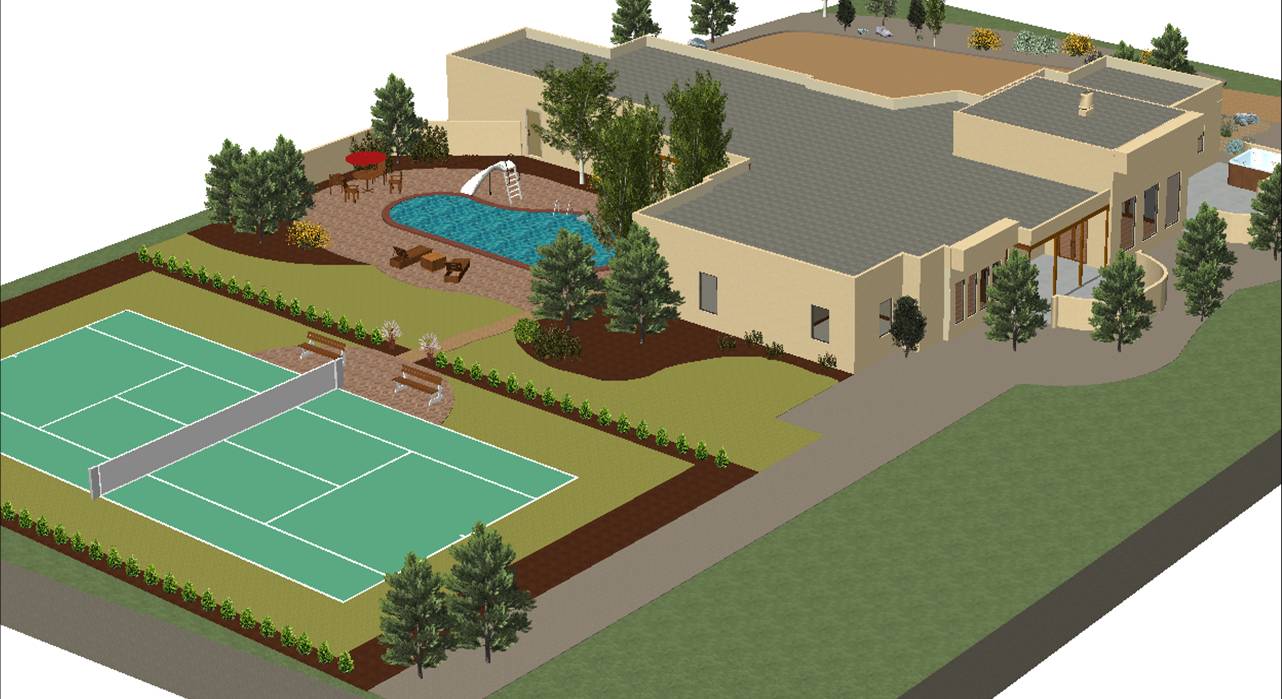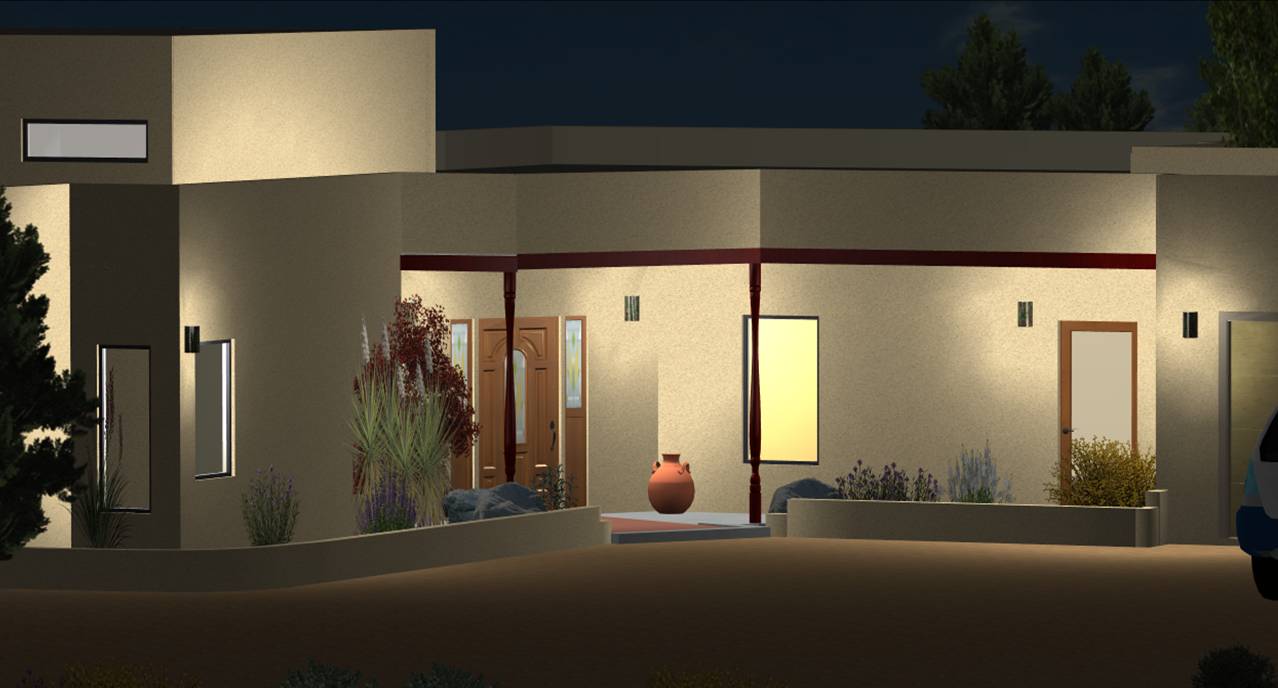 WHAT IT COSTS

ENVISION 3D's services are very affordable. Typically, we charge less than 2% of total project cost.
Ask your contractor (or your candidate contractors) if they offer a rebate approach, whereby the contractor rebates the cost of our services back to you by applying the amount toward your total project cost.
Your project does not have to be painful; it can be enjoyable. And in the end, you will say "It's just like I ENVISIONed it!"